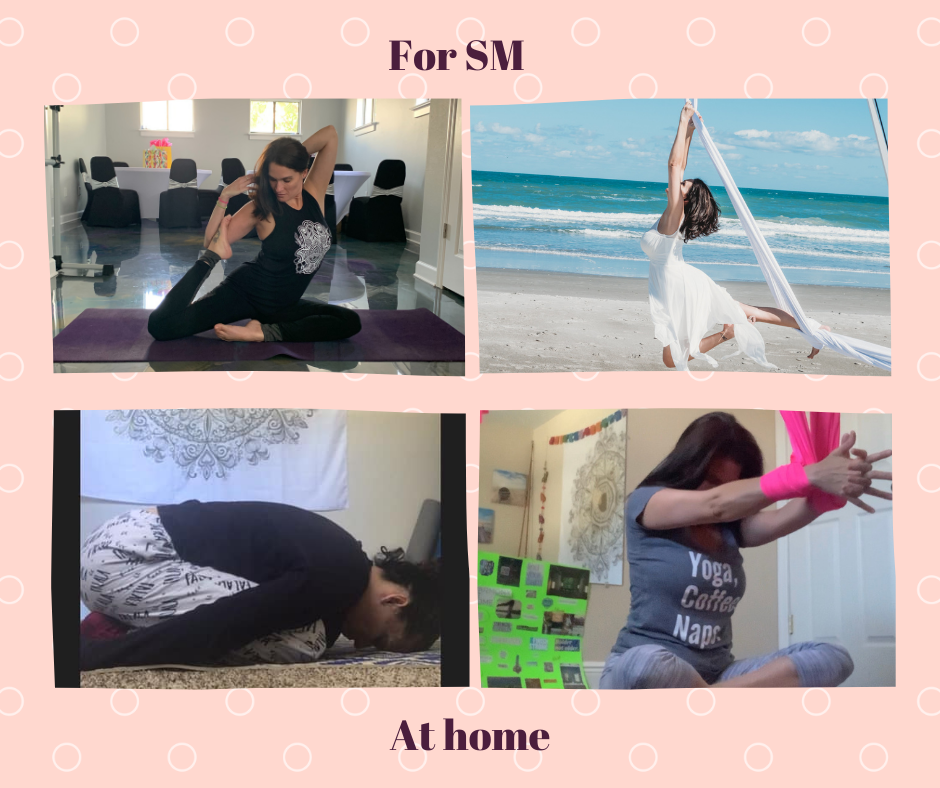 "Refuse to live beneath your potential" Unknown
Saw this quote today in my inbox and loved it! But I know all too well how hard it is to live up to your "potential" when you are living in constant pain.
Recognize these?
Despair
Anger
Sadness
Loosing hope
Judgement
People around you thinking you are "dramatic" or must have a low pain tolerance
Constant daily pain
I have dealt with all of that and more as I was dealing with my own disc herniations. My Doctor recommended Yoga, so off to Google land I went to find a class. The images on Social Media are beautiful but were SO depressing to me. I am here to tell you that although I admire the beautiful poses, strength & flexibility displayed on social media that is a small fraction of what is possible for some. I myself have posted pictures in certain poses that are not necessarily easy or attainable for everyone. I have come a LONG way since beginning my journey. What I teach and what I practice are completely different, sometimes.
What to expect in my classes?
Slow specific movements to strengthen and lengthen specific muscle groups for a healthy spine.
Modified poses that make Yoga accessible to all body types.
Small class sizes for more individualized attention.
Affordable classes.
A group of friends that understand what you are dealing with.
Still unsure? Let's chat, no I am not here to sell you a package, subscription or book. But an open dialogue with your future teacher is a great start. I often chat with my clients prior to classes and build a class based on what we are dealing with at the moment. Contact me via email located at top of page and let's get you back to feeling better!
Hope to see you on the mat soon.
Liseli